Scroll down for English oder Deutsch
Inspiration Information Interaction
Wander faciliteert interactie en co-creatie tussen deelnemers van een event. Wij ontwikkelen prikkelende concepten om deelnemers intrinsiek te verbinden. Ondernemers, medewerkers of clienten komen echt tot elkaar door samen te innoveren, door hun kennis en creativiteit te delen en samen te werken aan productieve oplossingen.
Of u een ludiek event in wil zetten voor het versterken van uw netwerk of medewerkers wil ontwikkelen dat vergt een andere inzet van een programma. Een aansprekend thema en een goede spreker kan hierin veel betekenen maar wat als je dit combineert met de eigen inbreng van deelnemers? Onze ervaring leert dat niets zo sterk als de eigen inbreng inzetten van deelnemers! Dit is altijd maatwerk omdat iedere organisatie uniek is door eigen vraagstukken. Daag ons uit in een gesprek en samen gaan we aan de slag om jullie event de juiste impact te geven.
Niets motiveert en verbind zo sterk als eigen ideeën.
Het begint met collectieve aspiratie

Creëren vanuit een gedeelde visie met betekenis.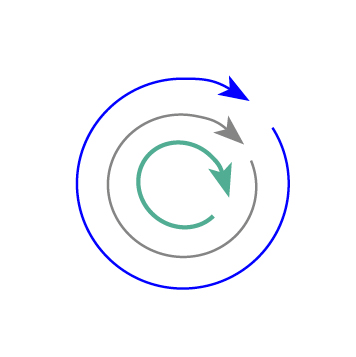 Co-creëren vanuit een gedeelde visie met betekenis.
Ontwikkel een Beweging van binnenuit
The only constant is change
Realiseren, borgen en blijvend verbeteren
Creating change from the inside out
» Wil je meer weten hoe co-creatie meer impact creëert voor jullie event? Maak dan een afspraak voor een gratis ontdekgesprek:
Wander facilitates interaction and co-creation between participants of an event. We develop stimulating interaction concepts to connect participants intrinsically. Entrepreneurs, employees or clients really get together by innovating together, sharing their knowledge and creativity.
Whether you want to use a playful event to strengthen your network or to develop your employees requires a different use of a program. An appealing theme and a good speaker can mean a lot but what if you combine this with the personal input of participants? Our experience teaches us that nothing is as strong as the input of participants! This is always tailor-made because every organisation is unique because of its own issues. Challenge us in a conversation and together we get to work on an event with the right impact.
Wander facilitates co-creation for events, we inspire participants with appropriate co-creation assignments and ensure optimal connection to the theme and network expansion between the participants. Because nothing motivates as strongly as your own ideas.
Deutsch
Wander ermöglicht die Interaktion und Ko-Kreation zwischen den Teilnehmern einer Veranstaltung. Wir entwickeln anregende Interaktionskonzepte, um die Teilnehmer intrinsisch zu verbinden. Unternehmer, Mitarbeiter oder Kunden treffen sich wirklich, indem sie gemeinsam innovativ sind und ihr Wissen und ihre Kreativität teilen.
Ob Sie eine spielerische Veranstaltung nutzen wollen, um Ihr Netzwerk zu stärken oder Mitarbeiter zu entwickeln, das erfordert einen anderen Einsatz eines Programms. Ein ansprechendes Thema und ein gute Referent können hier viel bedeuten, aber was ist, wenn man dies mit dem persönlichen Input der Teilnehmer kombiniert? Unsere Erfahrung zeigt, dass nichts so stark ist, wie der eigene Input der Teilnehmer! Fordern Sie uns in einem Gespräch heraus und gemeinsam arbeiten wir an einer Veranstaltung mit der richtigen Wirkung.
Wander ermöglicht die Mitgestaltung von Veranstaltungen, wir begeistern die Teilnehmer mit entsprechenden Mitgestaltungsaufgaben und sorgen für eine optimale Verbindung zum Thema und den Ausbau des Netzwerks zwischen den Teilnehmern. Denn nichts motiviert so stark wie die eigenen Ideen.
» Want to know more about how co-creation creates more impact for your event?
» Möchten Sie mehr darüber erfahren, wie Co-Creation mehr Wirkung für Ihre Veranstaltung bringt?